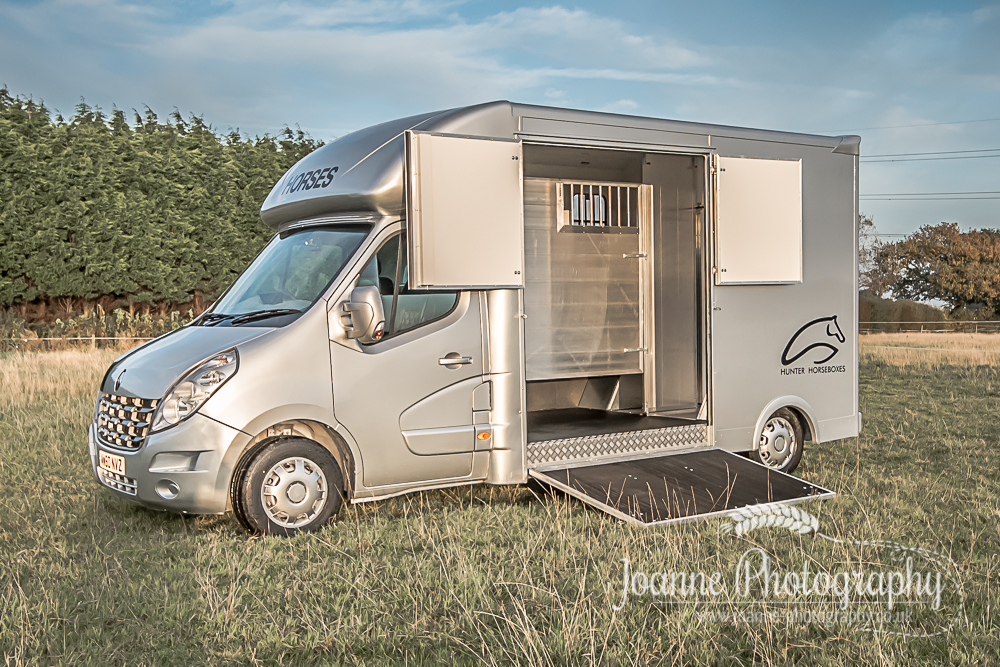 If you are currently looking for a high quality horsebox I would like to recommend getting in touch with Hunter Horseboxes Ltd. They are a family run business based in Cheshire and they can design and manufacture a range of horseboxes from 3.5 tonne to HGV.
They have experience with horses they will understand your horses needs in terms of comfort and safety.
As a bonus, if you purchase a horsebox from them and you live in the North West you will receive a complimentary £40.00 voucher that you will be able to use toward a two hour horse photoshoot or towards your products (with Joanne Photography).
Their website is : http://www.hunter-horseboxes.co.uk/
Facebook page : https://www.facebook.com/Hunter-Horseboxes-Ltd-626875144058151/
Tagged as: