The perfect gift for your loved ones!
Yard Session
£

75

Two hour session for 2 person or more.
Same as Two Hour Creative Session.
For 2 + sessions at the same yard, on the same day.
Price is per person. *Mileage may be charged at 40p per mile for areas 40 miles outside postcode SK7 4EJ.
2 Hour Session
£

125

My Most Popular Equine Session!
Two Hour Creative Session*
Horse & Owner, Horse Portrait, At Liberty.
Multiple outfit changes.
£50 print credit.
Post processing and professionally editing.
Private ordering appointment at my studio in Stockport.
To suits your requirements

More horses/pet/people?
Want to create a special project?
Location Abroad?
Please contact me to discuss your requirements.
My clients invest an average of £500 and upwards on fine art framed prints, albums, digital images and other products.
EQUINE CREATIVE PHOTOGRAPHY SESSION
My two hour session is very popular popular. It provides enough time to work on a range of different images from horse & owner portrait to "At Liberty". It's suitable if you have 1-2 horses and it allows time to change into different style of clothing. It's also possible to share a session with horse/dog if you have both pets and to include your partner/family member (for part of the session).
If you have more horses or looking to include more people/pets please contact me for a quote. I would normally charge £35/hour for additional shooting time.
If you are looking to include some "At liberty" and "Black Background" images please see requirements further down the page.
Ordering Session
The ordering of your products will normally take place 2-4 weeks after your creative session. I will meet you at my studio in Hazel Grove, Stockport. I will guide you through the selection of your images and find the right products for you.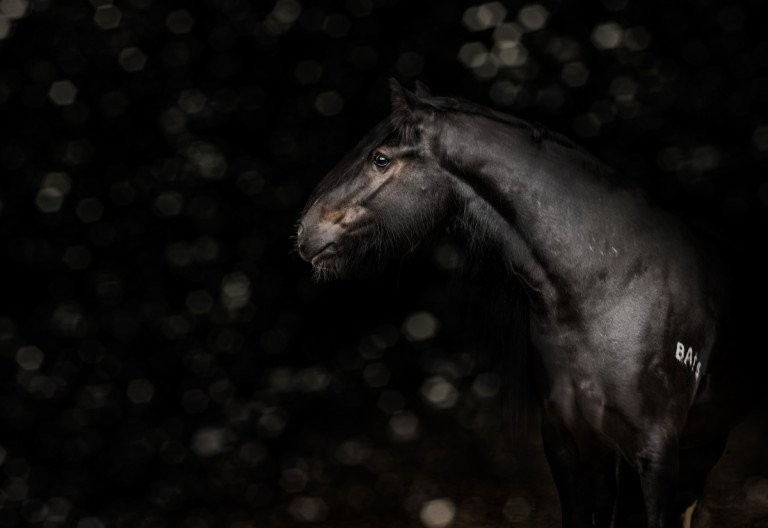 Requirements for Black Background Portraits
All I ask you to have is to have a shaded area (with an opening to the outside):
Indoor arena (garage/block of stables) with a door opening to the outdoor.
Trees forming a dark shaded area
Please note that if your horse is in an open field with no shaded area I will not be able to create black background images. Alternatively, you can have horse portraits around your yard and in the field.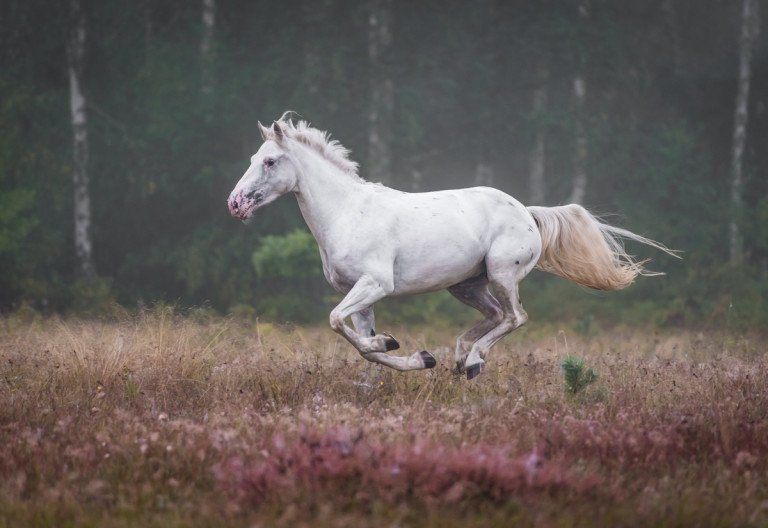 At Liberty Requirements
To have your horse in action, I would need at least 1-2 person who are familiar with your horse (it can be you with a friend). You will need permission from the yard owner to use a field for your session. Preferably the horse on its own in a field where the background is not too cluttered.
Depending on how your horse is trained, you will need a lunging whip or anything your horse will run away from! You need to be reasonably in shape to do this particular if your horse is a lazy (like mine)….